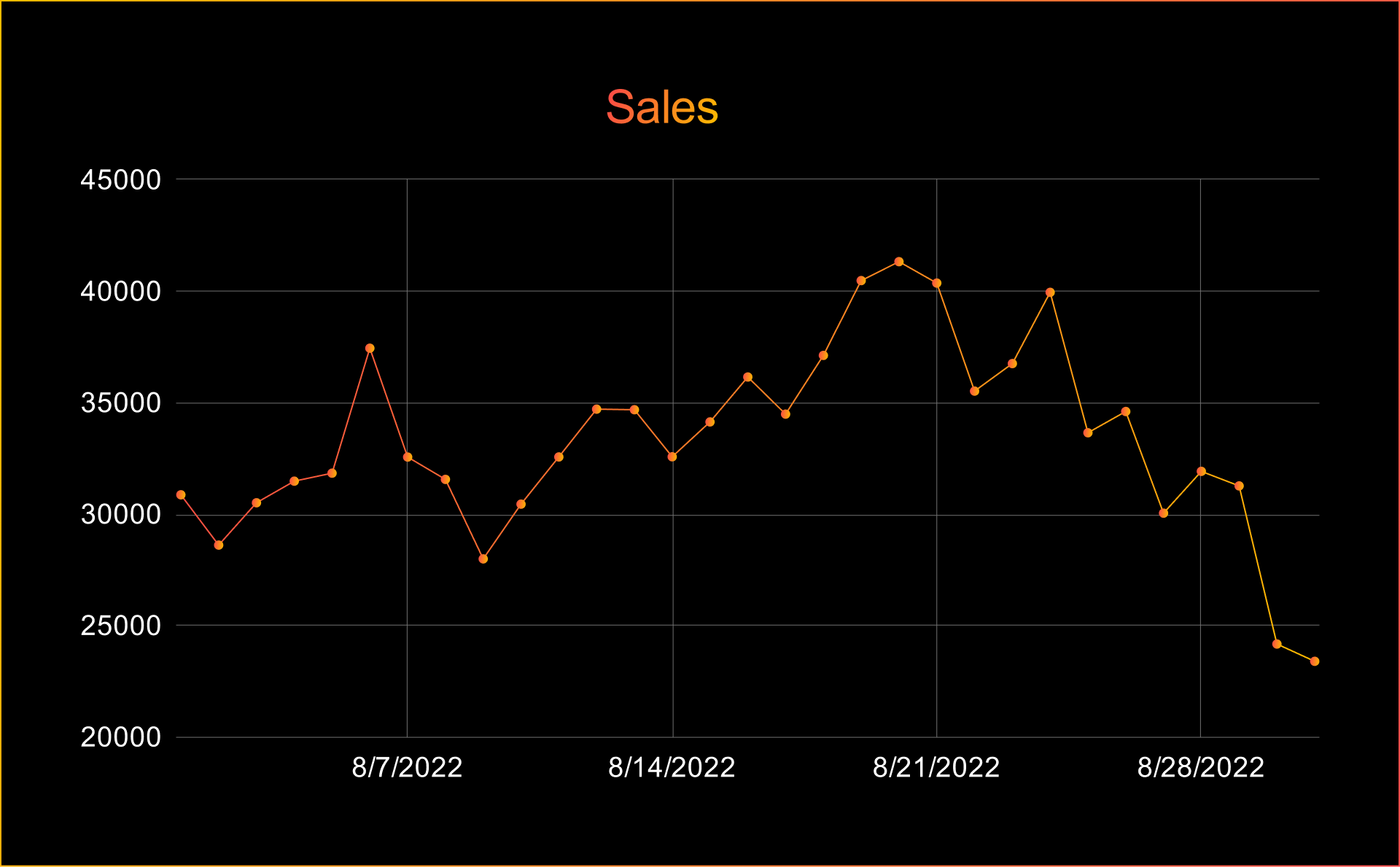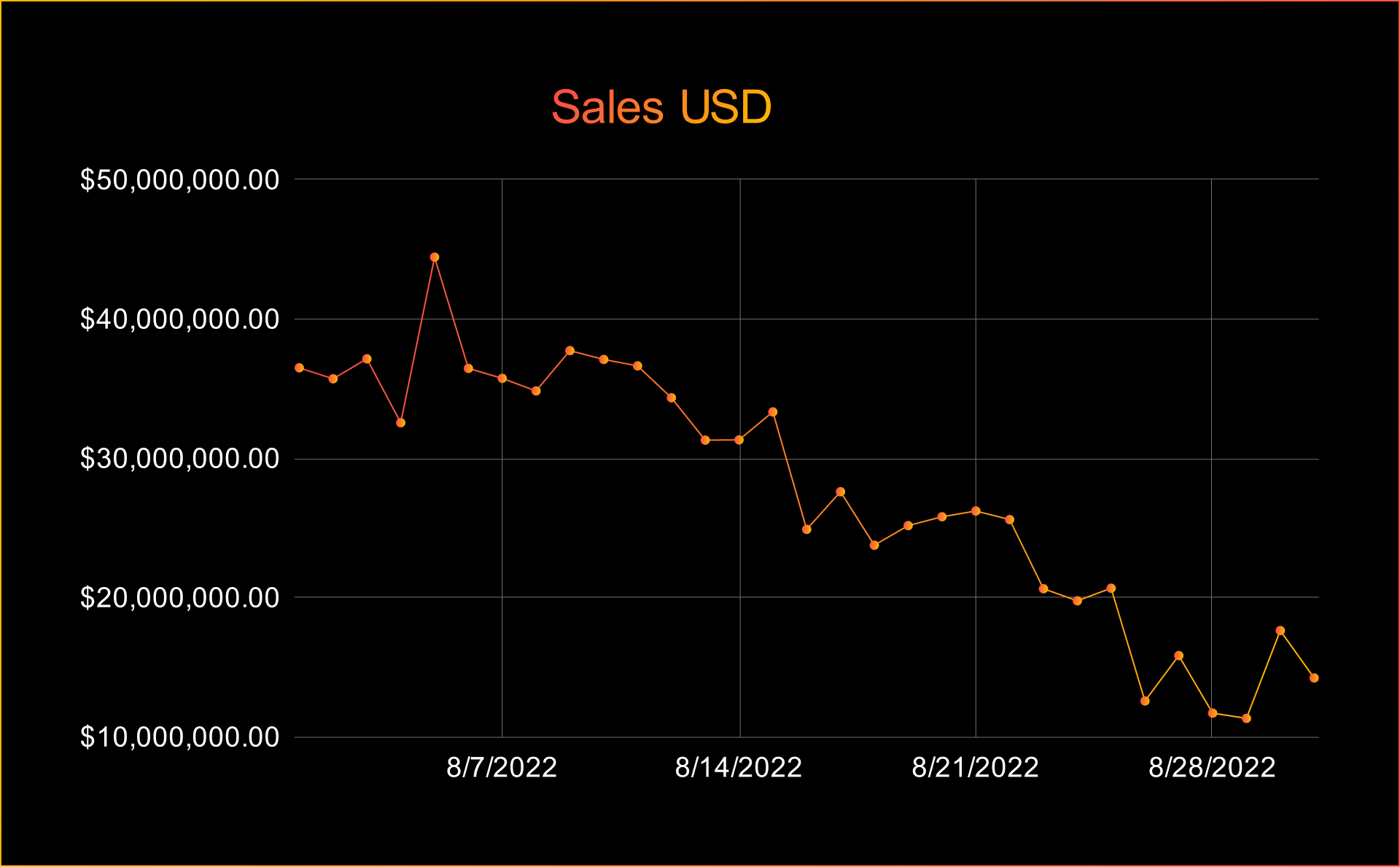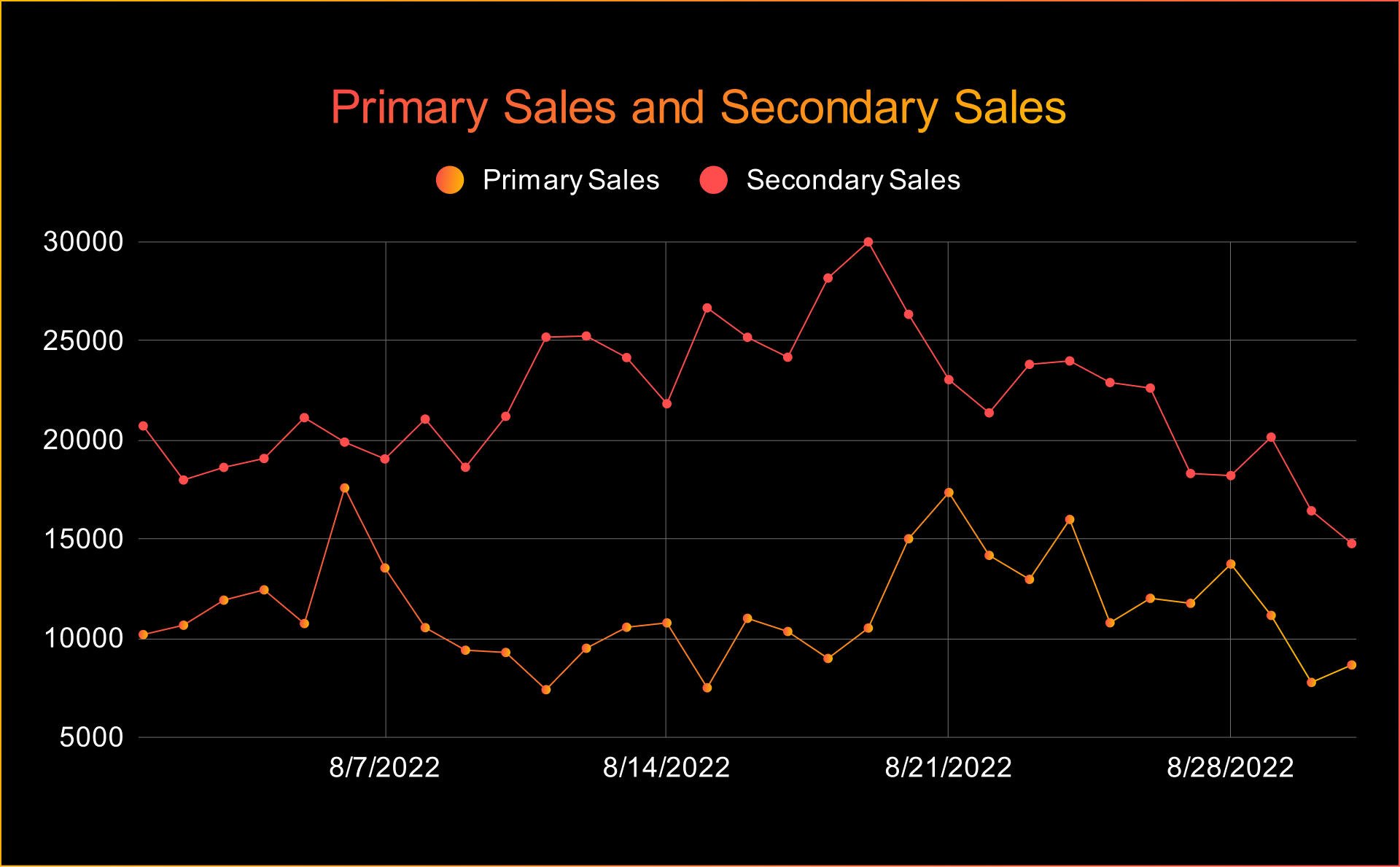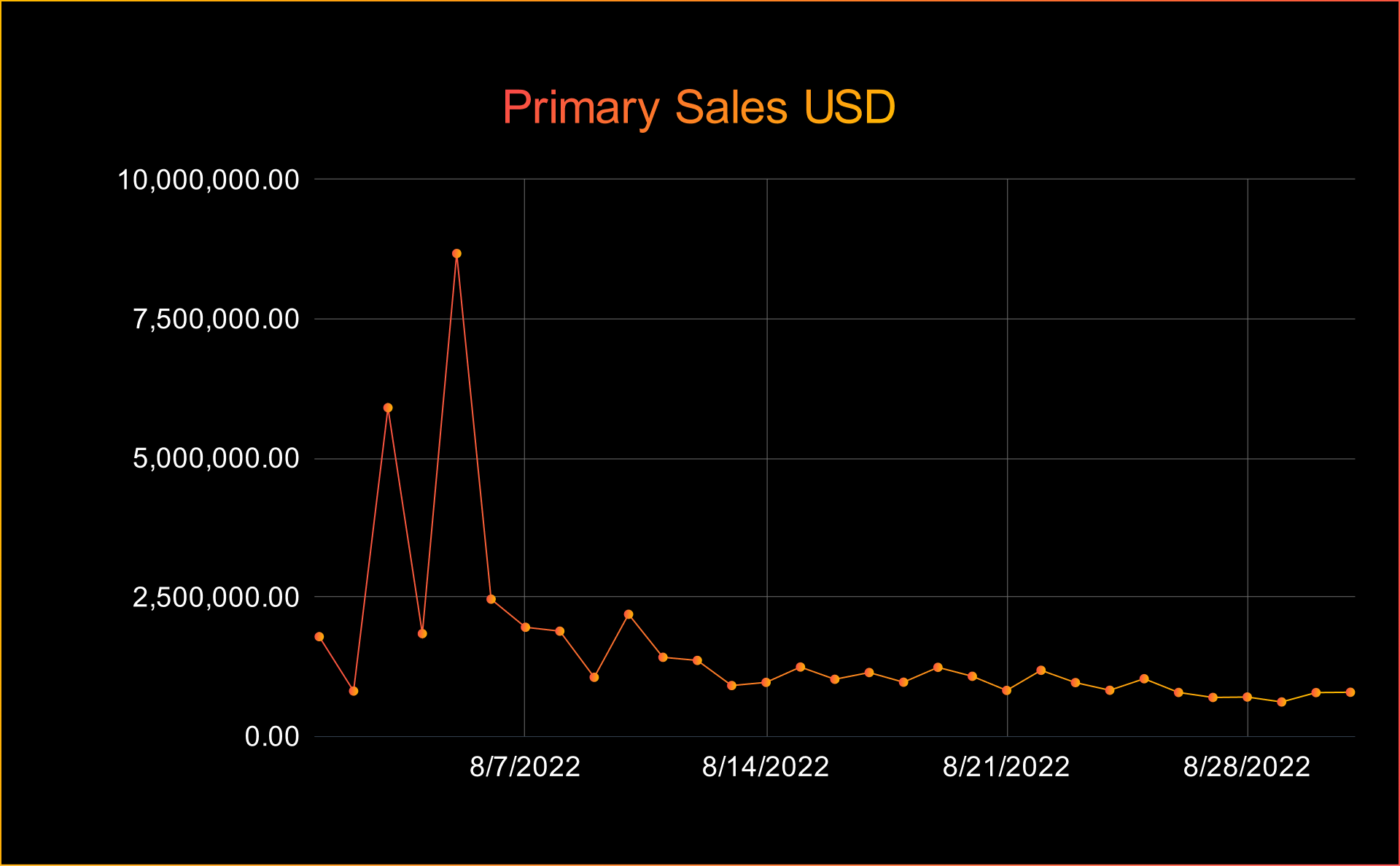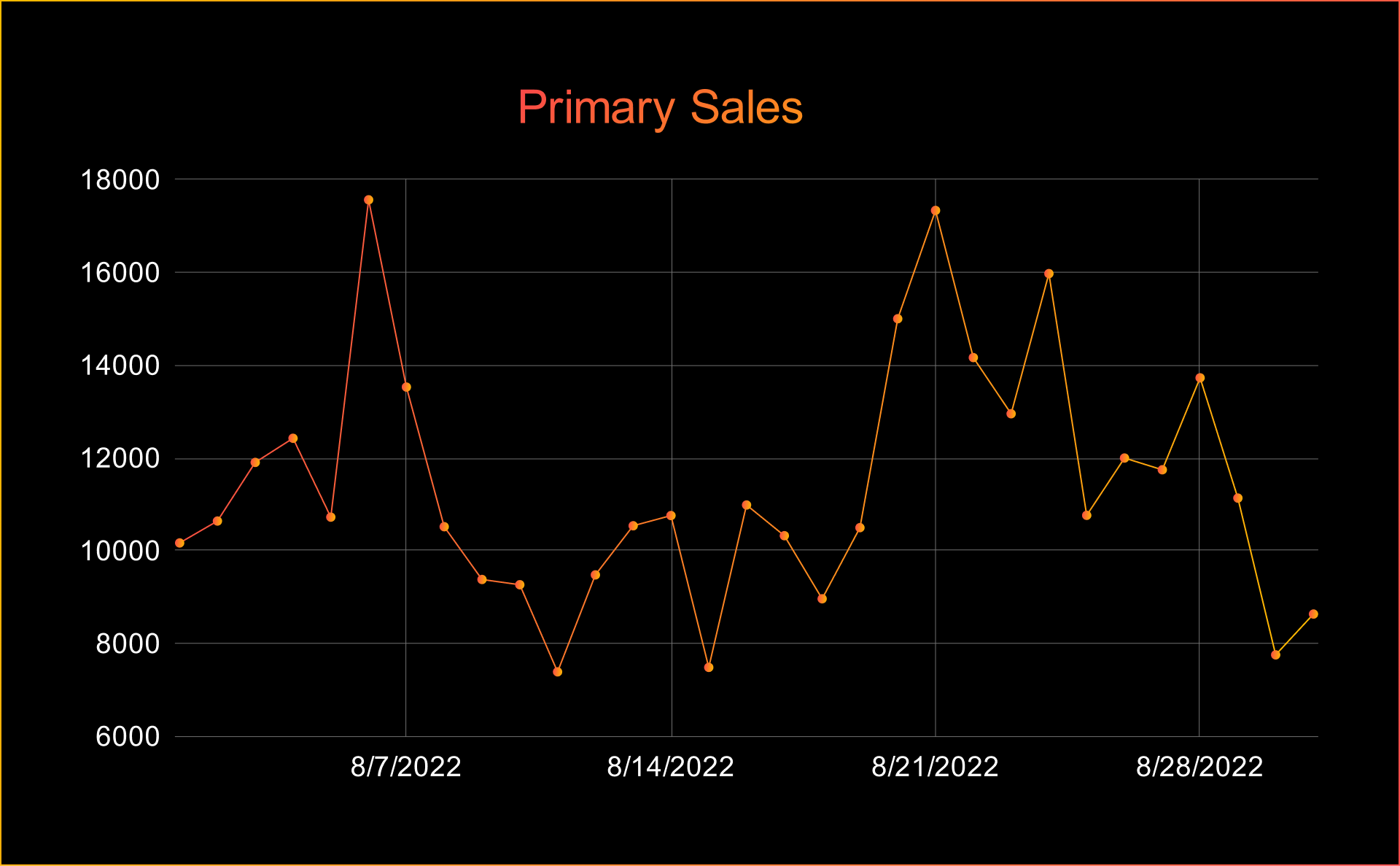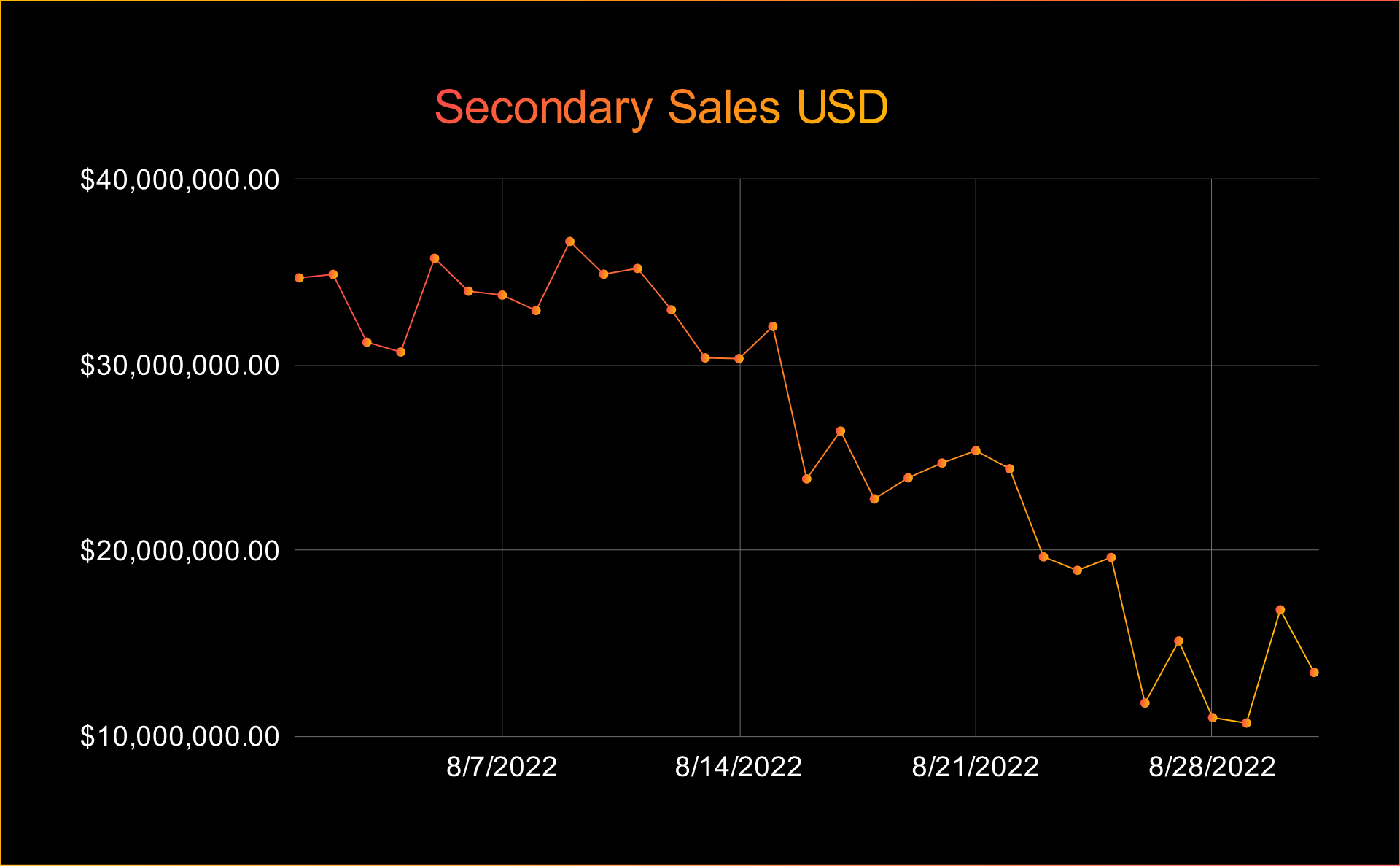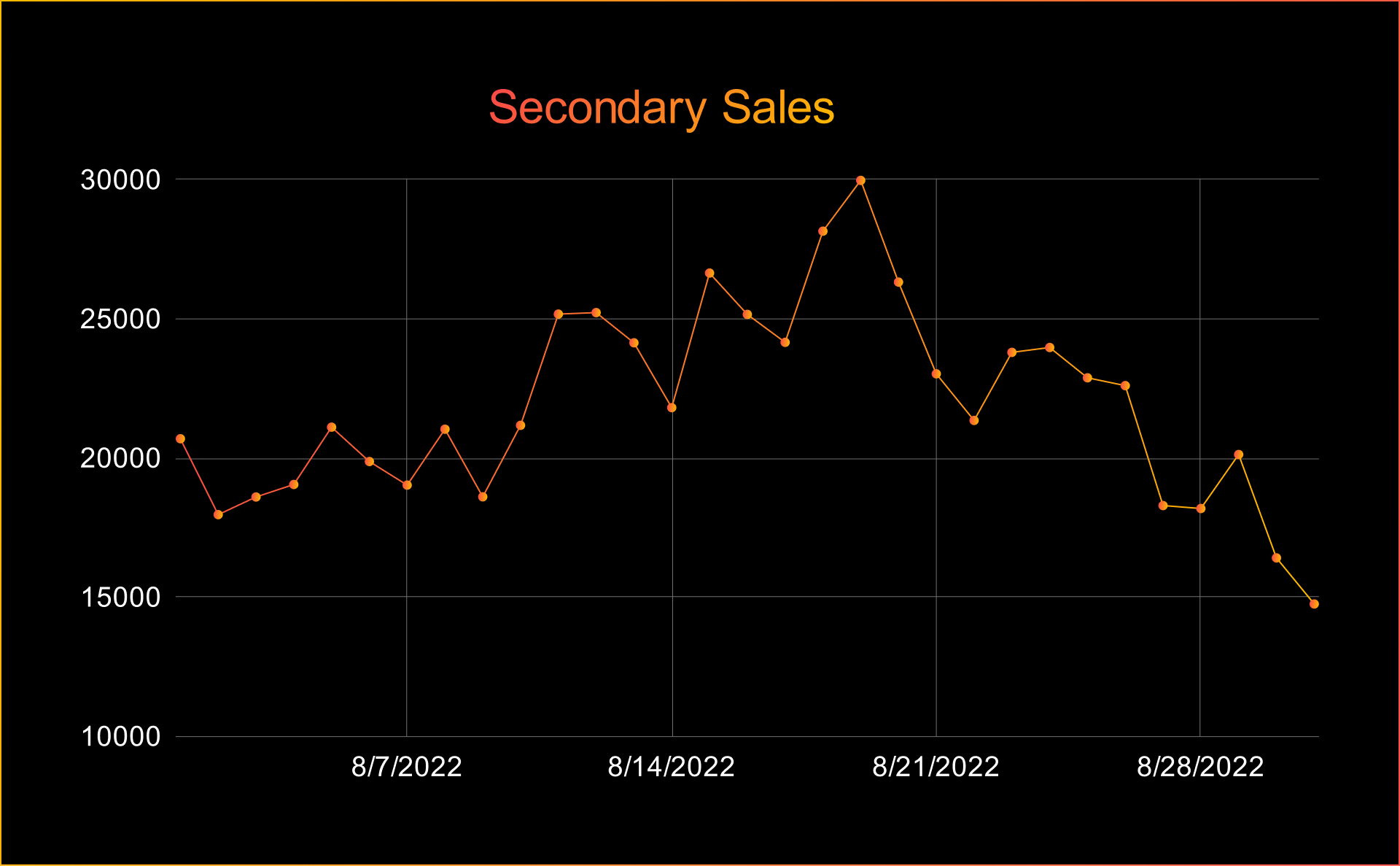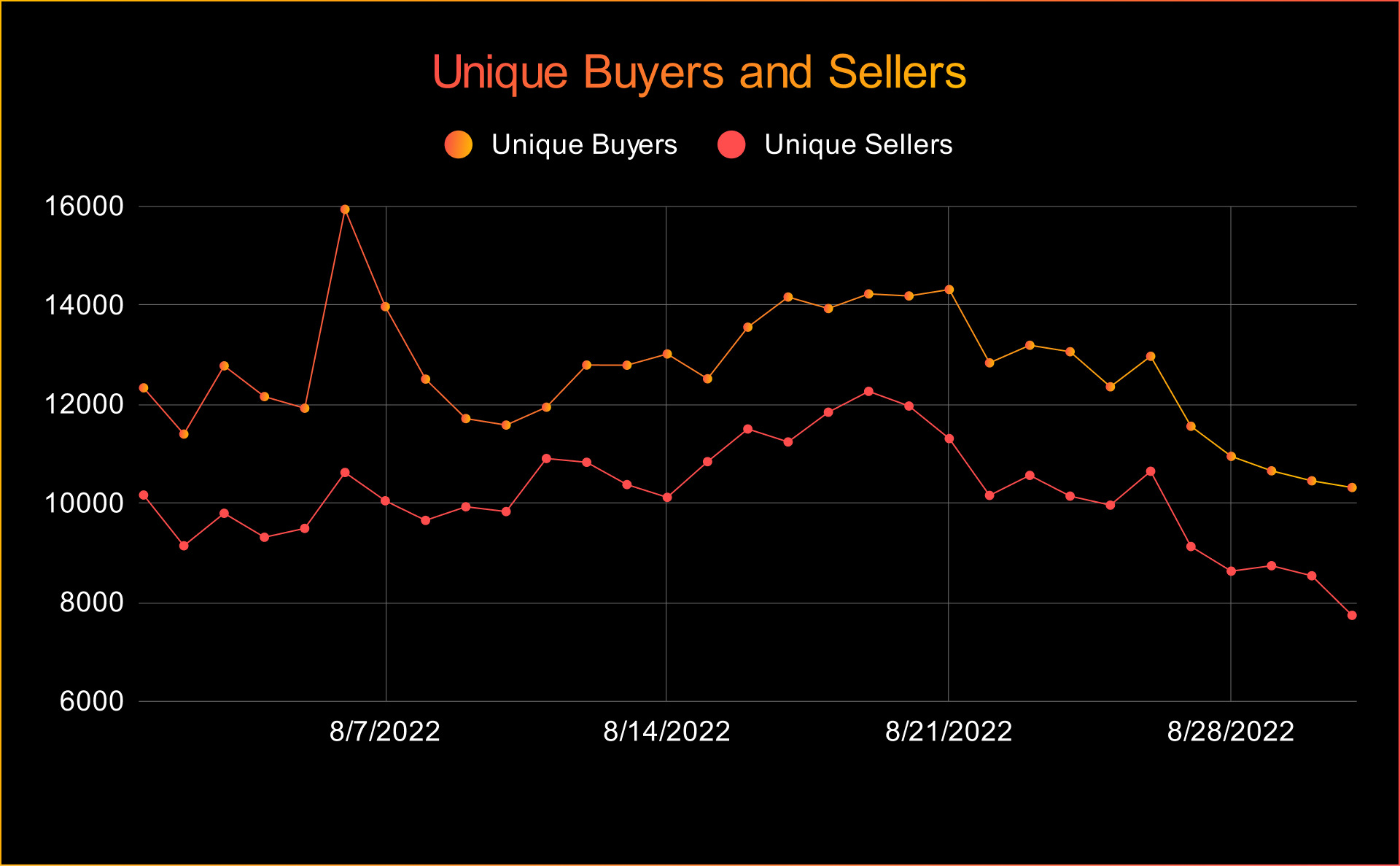 ---
AUGUST NFT NEWS

Ticketmaster Creates NFT Tickets
Ticketmaster announced on August 31st that they are partnering with the Flow blockchain by Dapper Labs for minting event tickets as NFTs.
The NFTs function primarily as collectible digital memorabilia and as a proof of attendance for exclusive events. The pilot program has already minted over five million Ticketmaster NFTS and has also issued  NFTs as memorabilia to attendees of the 2021 Super Bowl LVI. [1]
---

Funko Releases 'Mighty Morphin Power Rangers' NFT Collection
The collection dropped on August 23rd on the Droppp NFT platform.
The NFT collection is called 'The Power Rangers Digital Pop!' and is inspired by the Mighty Morphin Power Rangers. The collection features characters from the iconic Power Rangers universe including Zordon and Scorpia.
A lucky few buyers who get a rare NFT will also be able to redeem some limited edition Funko physical collectibles. There will be 22,500 NFTs and the standard NFT costs $9.99, while the premium is priced at $29.99. [2]
---

Dapper Labs & the NFL Create "NFL All Day" NFT Collection
Dapper Labs, the maker of the successful NFT collection "NBA Top Shots" has partnered with the National Football League to launch a new NFT collection called "NFL All Day."
Dapper Labs, the NFL and it's players union debuted the collection this
August.  The "NFL All Day" NFTs are licensed and craftily packaged video highlights of iconic plays and other exciting NFL related content.
Both the NFL union and league have equity stakes in Dapper Labs, and will get a cut from both the primary and secondary market sales of the "NFL All Day" NFTs. [3]
---

Fox Has Announced a Plan to Invest Millions in NFTs & Blockchain Technology
Fox says it is prepared to invest up to $100 million dollars in NFT and blockchain initiatives.
The Fox Corp, one of the four major U.S. broadcast networks has launched a dedicated Web3 and NFT division. Last year, Fox launched Blockchain Creative Labs, a project related to its Bento Box Entertainment animation division. Fox aims to create, launch, manage, and sell non-fungible token content and experiences as well as other digital goods.
Fox has already produced NFTs for the show "The Masked Singer," on a site called the MaskVerse. Over 300,000 people created digital wallets to collect the exclusive NFTs. Fox has also released digital collectible NFTs in partnership with WWE and plans to release NFTs for their new animated series "Krapopolis," an animated comedy set in ancient Greece, from Dan Harmon, the co-creator of the hit shows "Community" and "Rick and Morty." [4]
---

Tiffany & Co. Sells Out of $50,000 CryptoPunk Pendants
For each NFTiff purchased, Tiffany designers are creating a custom pendant based on the buyer's CryptoPunk.
On Friday August 5th, Tiffany & Co debuted and quickly sold out of a limited collection of 250 custom jewel-encrusted pendants for holders of CryptoPunks. Each pendant was sold for $50,000 dollars each.
These NFTs, called "NFTiffs," are digital passes which can be minted and redeemed for custom-designed CryptoPunk pendants and a matching NFT art piece.  To buy an NFTiff, customers had to already own a CryptoPunk NFT. [5]
---

A CryptoPunk is Being Fractionalized & Will Be Owned by Over 56,000 Addresses  
Unique Network aims to give a wider base of investors a stake in some of the most valuable NFTs by fractionalizing ownership to reinstate accessibility.
A CryptoPunk NFT is being fractionalized. More than 56,000 addresses have signed up for a share of ownership of the valuable NFT. The NFT being split is CryptoPunk #3042. This NFT was originally bought in June of 2022  for $82,000 by Unique Network, an NFT infrastructure that runs on the Kusama and Polkadot network.
---

Samsung Partners with Theta Labs For Galaxy NFT Ecosystem
Samsung announced the partnership during the August 10th Galaxy phone unveiling.
Theta will issue Galaxy NFTs as part of a new drive to offer Samsung users an innovative consumer experience, including access to virtual events via ThetaPass.
Samsung has partnered with Theta Labs, to operate an NFT ecosystem for its new range of Galaxy mobile phones. Samsung said the NFT ecosystem would promote "consumer experience innovation" by connecting the virtual world with benefits in the real world. Samsung intends the NFTs to serve as a way to deliver "practical benefits" such as customer discounts and authentication tools. [7]
---
Sources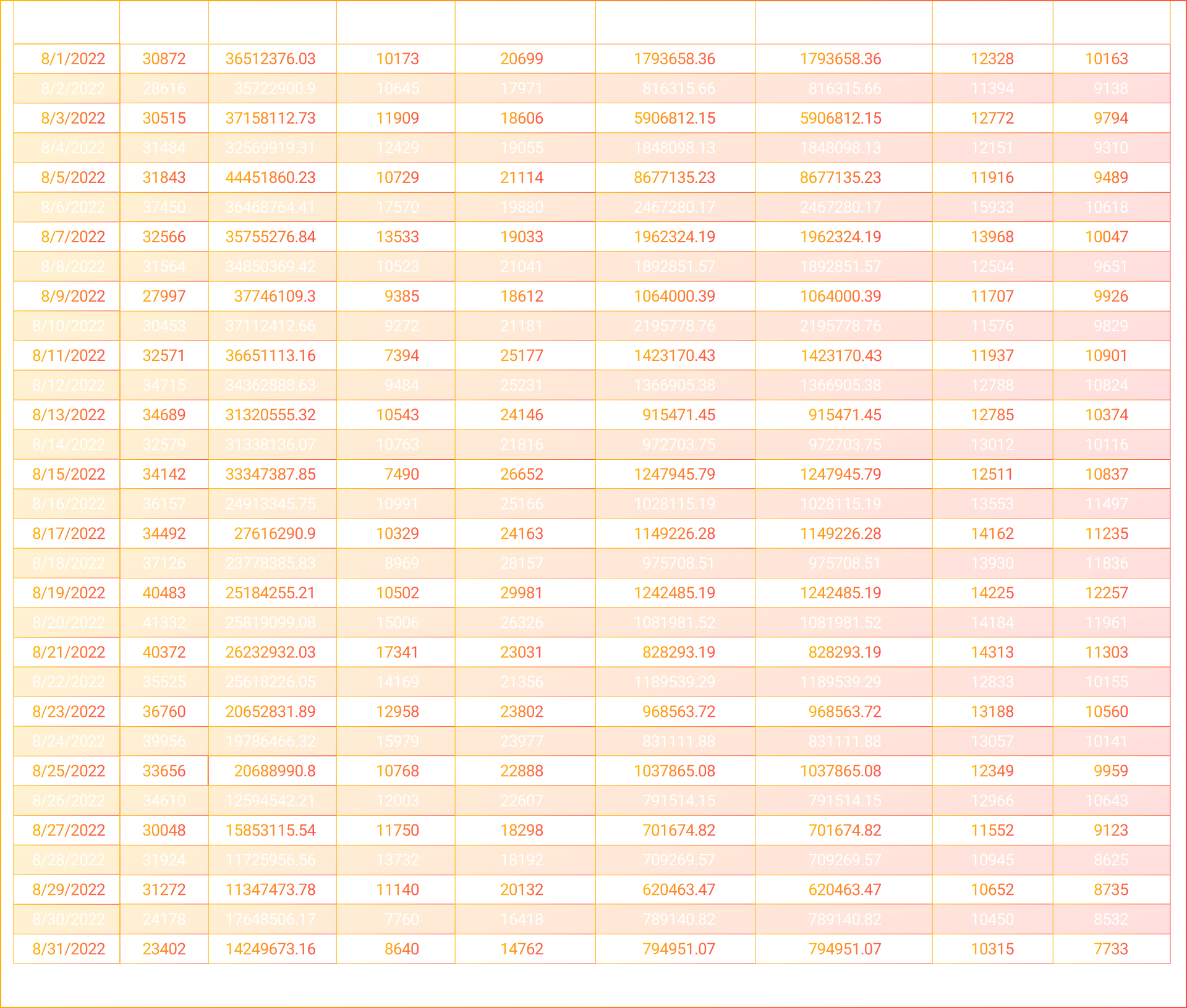 [1] Ticketmaster Partners with Dapper Labs' Flow Blockchain for NFT Tickets
[2] Funko is releasing a 'Mighty Morphin Power Rangers' NFT Collection
[3] Dapper Labs and the NFL Create the "NFL All Day" NFT Collection
[4] Fox Has Announced a Plan to Invest Millions in NFTs & Blockchain Technology
[5] Tiffany & Co. Sells Out of $50,000 Crypto Punk Pendants
[6] A CryptoPunk is Being Fractionalized & Will Be Owned by Over 56,000 Addresses
[7] Samsung Partners with Theta Labs For Galaxy NFT Ecosystem