The running of Tokel Talk has been a fascinating journey. Almost a year from the moment Tokel Talk was launched it has already gathered a lot of pace and recognition from the community.

To have so much love coming our way has been a privilege that cannot be taken for granted.
It has been a fascinating journey, not always easy. We are lucky to have a great team with a lot of passion for non-fungible tokens. Tokel Talk in this little time has emerged as one of the most important information sources.
We have showcased a wealthy array of subjects including new art and digital artists, the latest mints, industry news, statistics, good causes, NFT innovation, NFT in art and NFT in business.
We discovered new words such as Phygital and most importantly met some extremely cool people.

In the latest iteration, we went back to the time it all started with legendary Cryptokitties and Dapper Labs Co-Founder Mack Flavelle.
Below is a list of the main media sources that have featured Tokel Talk to date:
Bcast
Bcast was one of the first sites to recognize the work Tokel Talk was doing in the space by featuring us prominently in the top 3 of their list. We owe them our gratitude for that.
Hackernoon
Alyze Sam from #WomenInBlockchain wrote a wonderful article on Hackernoon featuring Tokel Talk as one of the most prominent podcasts in the industry at position 11.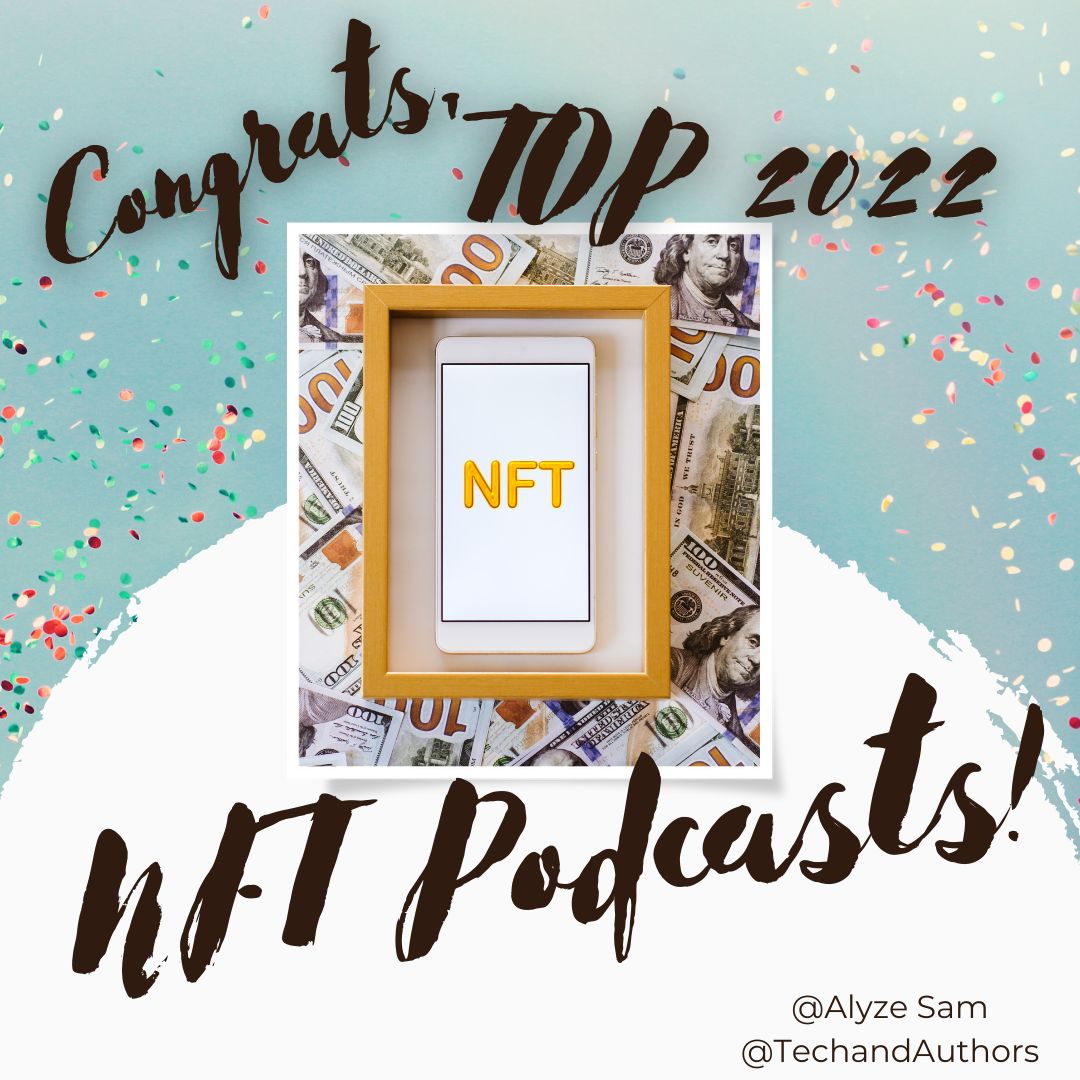 Sensorium
Rachel Breia of digital metaverse company Sensorium, created a great article  featuring the most important NFT podcasts and listed Tokel Talk among the top 23.
CoinsCapture
Coinscapture, a real-time cryptocurrency market data provider, released an article on Medium featuring Tokel Talk among the top 10 NFT podcasts for 2022.
Feedspot
Feedspot, the popular blog tracking site, has been ranking the Tokel Talk podcast since the early days of the show. Tokel Talk features prominently at position 20, out of 80 podcasts listed in total at the time of writing.
https://blog.feedspot.com/nft_podcasts/
The Table Read
The Table Read, a UK creativity magazine, is the latest magazine to feature a Tokel Talk episode as part of an article about Los Angeles based gamer and NFT artist Sarah Marie.
---
Useful links
Official Tokel Website: https://tokel.io
Tokel Talk Podcast
https://tokel.io/tokeltalk/
https://tokeltalk.buzzsprout.com/
https://podcasts.apple.com/us/podcast/tokel-talk/id1598762562 https://open.spotify.com/show/7oe8Wt6gz3dMDnYYkbRhsG
Exchanges
AtomicDEX: https://atomicdex.io
DEX-Trade: https://dex-trade.com/tokel
Follow Tokel
http://discord.tokel.io
https://twitter.com/TokelPlatform
https://www.youtube.com/Tokel-Platform
https://www.reddit.com/r/tokel/
https://t.me/TokelPlatform
https://odysee.com/@tokel:a
https://www.instagram.com/tokelplatform/
https://bittube.tv/profile/Tokel
https://www.linkedin.com/company/tokel/
https://www.facebook.com/TokelPlatform/