Tokel Talk Exclusive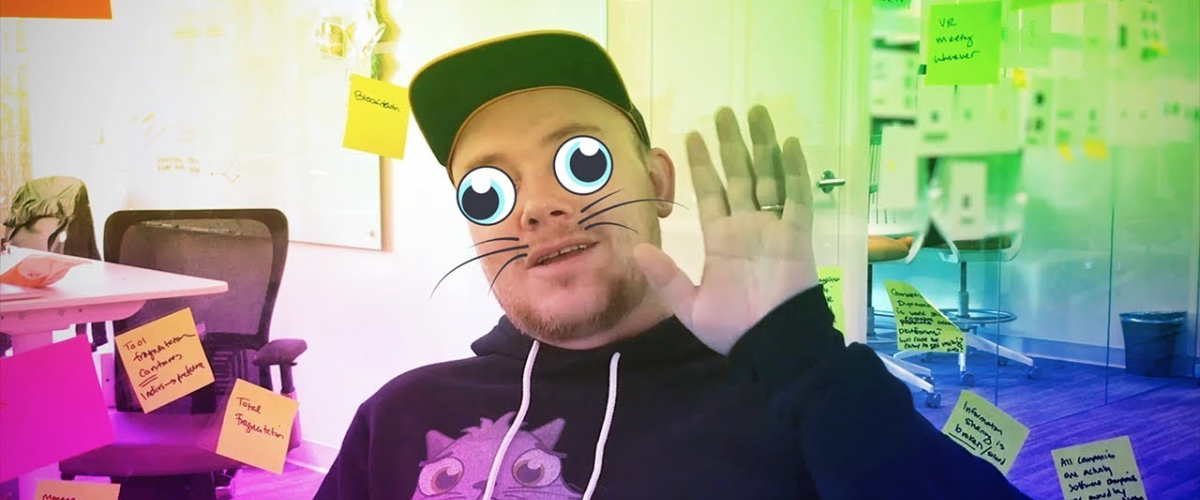 Cryptokitties & Dapper Labs Co-Founder Mack Flavelle, spoke to Ejuliano and Kelcie about the past and the future of web3.

Amongst other things, we discuss the start of it all, the birth of NFTs through virtual cat reproduction and the creation of the ERC-721 token. We are also talking about IP rights and how that influences the industry, bringing new challenges.
Mack lives in a swamp. One time he met MC Hammer in prison, where they were both teaching the residents about technology and entrepreneurship. As far as he knows, he threw the first-ever comedy show in VR.
He was also the first person to ever use the word Neck Beard in the New York Times. And if you'll permit a poetic indulgence he's also something like the Albert Hoffman of NFTs, stumbling upon a massive piece of science that will change human culture and creativity. (Except he did it with a team of wonderful humans much smarter than him - Albert did it alone.)
Mack has been making games and doing internet things for quite some time. The ones you probably care most about are his roles as co-founder and Chief Creative Officer at Dapper Labs, maker of CryptoKitties and NBA Topshot, plus his current role as CEO at Big Head where they make amazing NFT art with utility.
Apocalyptic Apes

Bill Starkov takes us through his crypto journey and the fascinating aspects of their projects.
Fity Eth (aka Bill Starkov) is a BAYC member and the founder of NFT collection, Apocalyptic Apes. The first Apocalyptic Apes genesis NFT collection sold out Christmas Day 2021, with the second Queen Apes collection raising $1.5M and selling out in three hours on April 28th, 2022.
Fity is passionate about utilizing NFT's to support women, artists, creators and the environment — donating proceeds from each launch. Raised in Los Angeles, Fity has provided casting services for hundreds of different media outlets and worked with top international brands. He invests in and builds high end residential and commercial real estate and has taken his community-building skills to create a tight-knit and highly engaged community of Apocalyptic Apes.
System Error

Matt Pearlstein, Blockchain Advisor to Boston Labs & Pricklee, and Ethan represented the System Error project that focuses its energy is funding for charitable causes.
System Error is a web3 lifestyle brand backed by credible non-profit organizations looking to ignite change, educate the crypto-curious, and bridge the gap between web3 and non-profits.
50% of all profits from the ecosystem support partner organizations, brands, and individuals working tirelessly to offer relief, comfort, and hope.
https://systemerror.com/

Special Guests:
🎙️ Mack Flavelle (Dapper Labs/Cryptokitties/MetaTrads)
🎙️ Matt Pearlstein (System Error)
🎙️ Ethan (System Error)
🎙️ Bill Starkov (Apocalyptic Apes)

Hosts:
🎙️ Ejuliano (Tokel)
🎙️ Kelcie (Tokel)
🎙️ NutellaLicka (Tokel)

Marketing & Post-Production:
+DreamTim (Tokel)
Listen To The Podcast
---
Useful links
Official Tokel Website: https://tokel.io
Tokel Talk Podcast
https://tokel.io/tokeltalk/
https://tokeltalk.buzzsprout.com/
https://podcasts.apple.com/us/podcast/tokel-talk/id1598762562 https://open.spotify.com/show/7oe8Wt6gz3dMDnYYkbRhsG
Exchanges
AtomicDEX: https://atomicdex.io
DEX-Trade: https://dex-trade.com/tokel
Follow Tokel
http://discord.tokel.io
https://twitter.com/TokelPlatform
https://www.youtube.com/Tokel-Platform
https://www.reddit.com/r/tokel/
https://t.me/TokelPlatform
https://odysee.com/@tokel:a
https://www.instagram.com/tokelplatform/
https://www.linkedin.com/company/tokel/
https://www.facebook.com/TokelPlatform/